School Management Software

Benefits

School Magica -School Management Software has everything that a school needs to manage its operations.Great companies are built on great products. At Techior, we are obsessed with the quality of our productsThere is no upfront investment involved, no setup cost. Simply pay as per your usage – the annual rental fee is inclusive of one-time setup, training, and technical support. You will even get the software upgrades for no additional cost.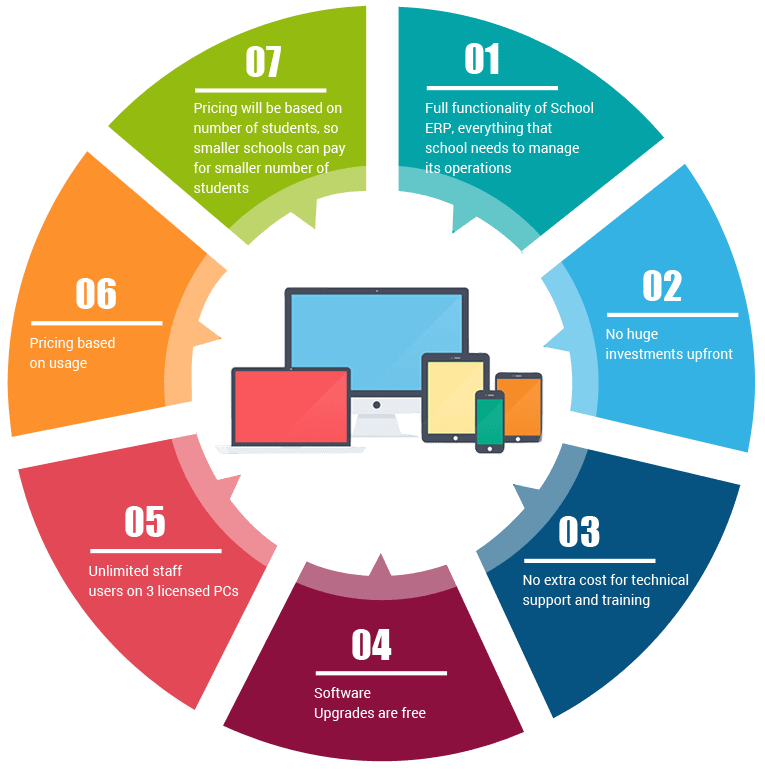 School Magica Features
School Magica School Erp Software helps manage Student, Teacher, Classes, Sections, time table, Fees, Attendance, and Marks.The software provides easy reports like CBSE-CCE, Outstanding fees, Marks, Attendance, etc. This is a MUST HAVE software for all schools. Parents no longer need to waste their valuable time standing in a long queue to pay the school fees. They can pay the fees anytime anywhere with just one click of the mouse by using School Magica.

Student Pre-admission management

Test Management

Event management

Call Follow-ups

Hall ticket generation

Club management

Student admission management

Exam time table creation

Transportation management

Student ID cards (print multiple I-cards at a time)

Student report card - CBSE-CCE and CBSE-R-CARD


Bus Tracking

Manage parents details

Multi-test report card
Hostel management

Manage sibling details

Staff Management

Visitor management

Make announcements for students

Utilities management

Manage incomes

Fee Payment

Time table creation

User Management

Payment processing

Expense management

Reports

Bounced Cheque Tracking

Library management

Configure Bulk SMS / GSM SMS / email

Student Attendance

Issue items management

Reminders

Class management

Generation of Certificates


Digital School Diary

Section Management

Parent Feedback


Tally Integration


Leave Management
Our

Reports

School Magica School Erp software has 160+ reports to help you analyze your data. Starting from generating I-cards at the time of student registration to school leaving certificate when the student leaves school, you will find many reports and certificates to assist the students, teachers and the management. You can export the reports to excel or pdf and save for future reference.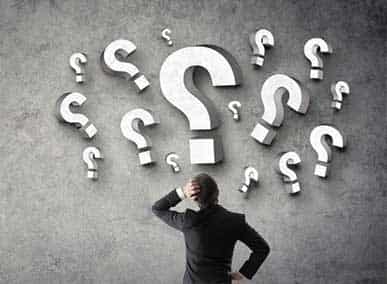 FAQs
Have any queries about School Magica School Erp Software? Please check the FAQs. We have compiled a list of commonly asked questions and their answers. If any of your query is not addressed in FAQs, feel free to contact us at [email protected] or call us at 9766616435 and we will be happy to help you.
View
Videos
A picture is worth a thousand words, and a video is worth a million.Check out the video clips of School Magica. If you need further assistance, please contact us at [email protected] or call us at 9766616435 and we will be happy to help you.
View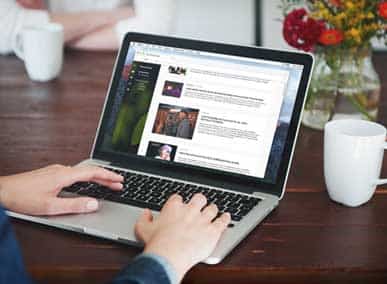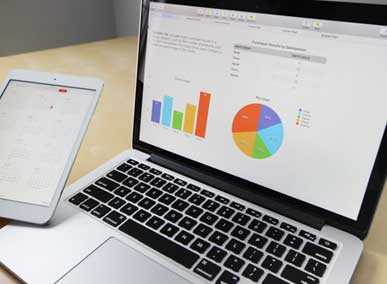 Data

Sheet

View the School Magica datasheet for the product details, the system requirement and the technology used. School Magica School Erp Software gives you maximum features in minimum system requirement.

View

Client

Testimonials
It is user friendly and reduces the burden on teachers as it covers various works that were done manually earlier. Another advantage of this software is that it provides life-time valid license and good customer support too.

IMST School
After Almost 2 months of using SMS,we are writing to you to express our appreciation for the excellent customer service which we are receiving from your company.

Little rays pre primary English school
I love the School Management System that you developed and I would love to use it at my school.

Shirley Gladys
Read More
Registration Form

Loading....

Loading....


Contact Us
Godavari Complex, T-Point Hingna Road Nagpur-440016, Maharashtra.
(0712) 2248792 + 91-9766616435
[email protected]

enquiry
All fields are mandatory

Loading....
Copyright © 2021 SchoolMagica.com. All rights reserved.